Kafé Losen
Kafé Losen is the museum's own café in wonderful Hasseldalen.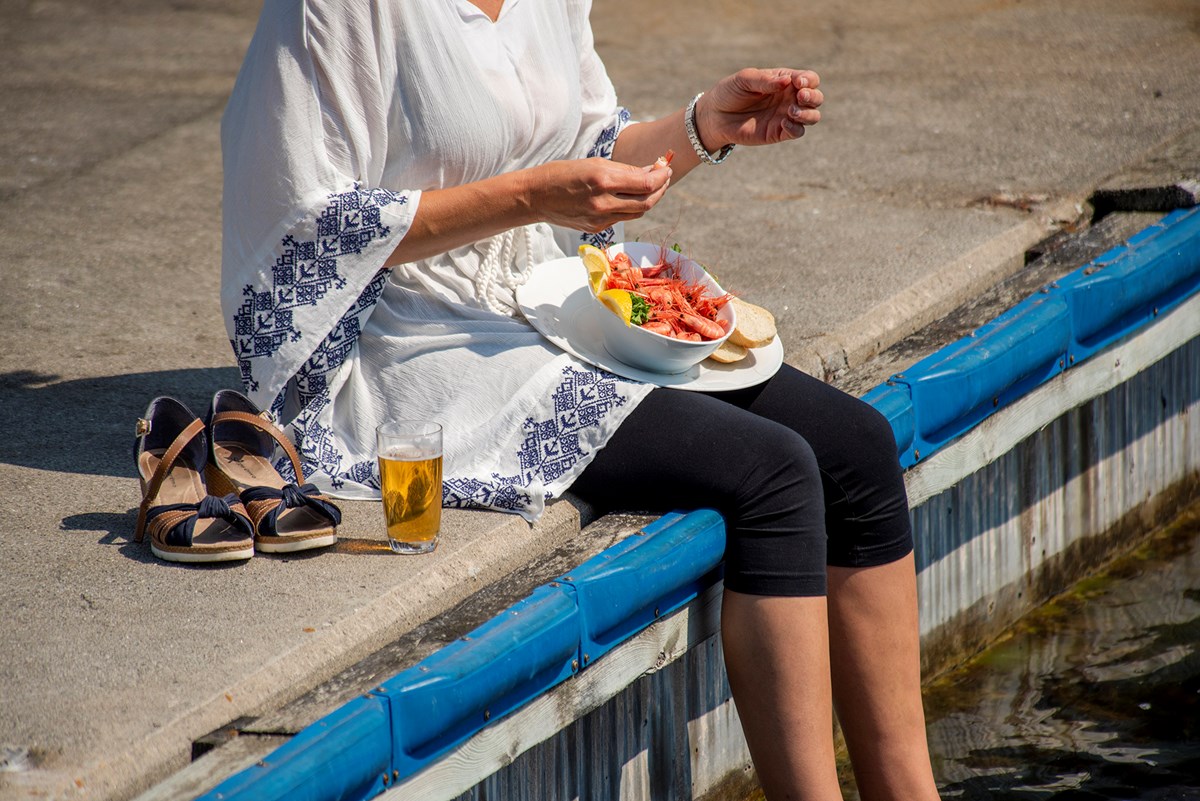 Combine your Sunday outing to the museum with a tasty lunch – or visit us with your boat. Mooring is available by the museum entrance.
Kafé Losen serves delicious seafood and sweet temptations in welcoming surroundings. 
Enjoy something to eat and/or drink in the open-air on the banks of Vikkilen, or sit indoors in maritime surroundings. 
All dishes on the menu have links to the region's exciting maritime heritage, and we use local ingredients.
In July, the island hopping boat service stops by the Maritime Museum. What could be a better end to an archipelago trip than a generous plate of fresh prawns? Southern Norway in a nutshell! 
Café opening hours, summer 2019: 
Sundays: 9, 16, and 23 June, 11:00–16:00
Daily: 4 June to 18 August (summer holidays), 11:00 – 16:00
Welcome!