A walk in the park at Dømmesmoen
Guided stroll in Grimstad's most beautiful park.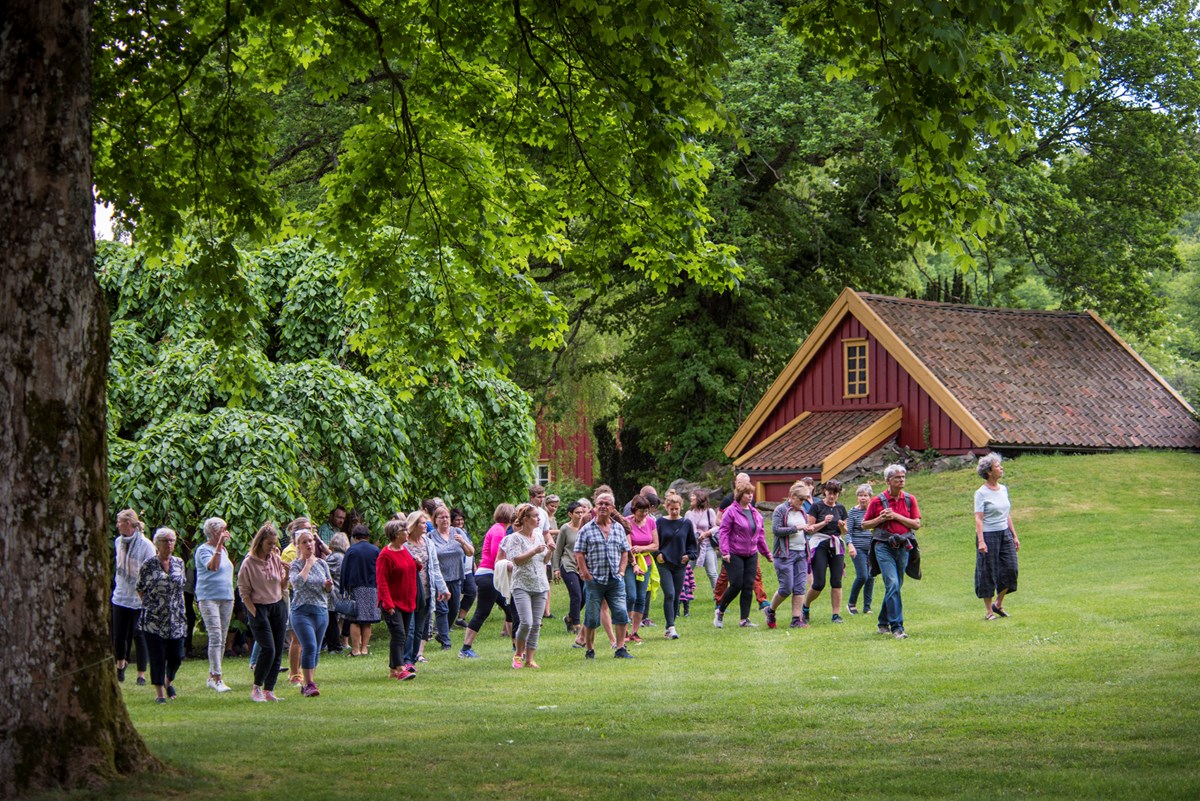 Dømmesmoen is a beautiful gem just outside Grimstad, featuring a large, well-kept park. The walk leads through the stunning garden complex with its roses, pond, oak tree, perennials, and Ibsen's herb garden. Dømmesmoen farm dates as far back as the 1600s, but its more recent history began in the 1920 when it became Statens gartnerskole Dømmesmoen – a state-run horticultural college. The park is the ideal spot to explore Grimstad's horticultural heritage.
Minimum group size is 10 people, and the experience can be booked via Grimstad Tourist Office.